Four Weeks notice is required for ALL Baptisms.

Baptism Forms are available from the Parish Office or the Porch of St. Patrick's Church.
It is also available to…Download Here Parents are asked to read and complete the form, and then contact the Priest on Duty at the Parish Office to arrange a date for Baptism.
Baptisms are held on Sunday's in St. Patrick's Church at 1.30pm.
Further information available from the Parish Office, Tel: 02844612084
or email downpatrick@downandconnor.org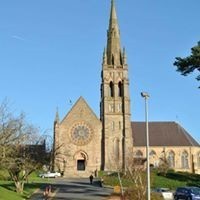 Wedding Request Form
Form for Provisional Booking of Church
We congratulate you both on this important step in life's journey and we hope to give you every assistance in your preparation for the celebration of your marriage.
Please Note: Every booking is taken on the understanding that both parties are free to marry in the Catholic Church and that no impediment to the marriage exists. The celebration of the marriage depends on this being the case. Early clarification of this point is essential. While this booking is provisional, the date and time will be held for the couple. When the freedom of both parties is established, the booking can be confirmed.
Please click here to download a copy of the form.

Request for Copies of Baptism, Confirmation Certificates
Personal Requests (Restricted)
From time to time, many people find it necessary to request a copy of a Certificate of Baptism, or a record of their Confirmation or Marriage in Church. Most commonly, this will be in connection with a marriage or a school application.
In order to comply with the requirements of the Data Protection Act, all such requests need to be made in writing and certificates can only be issued to those named on the record – for instance, the person who was baptised, or, in the case of someone under the age of 16, their parent or guardian.
Because requests need to be signed and we need to retain a written record of all requests for access to our sacramental registers, we are unable to accept requests by phone or e-mail.
Please click here to download a copy of the form.