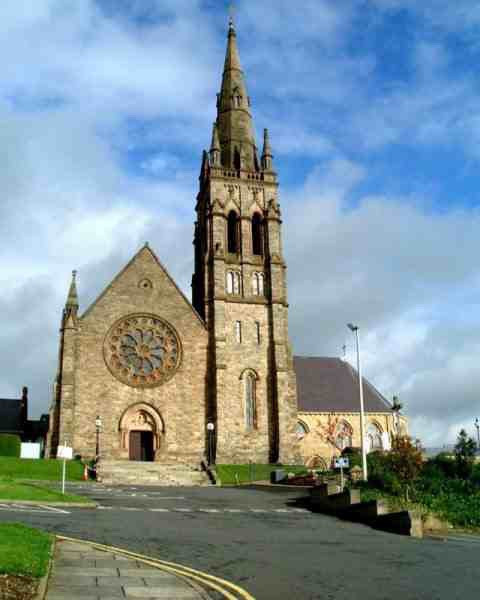 The Pope Video for December 2019

Radio Maria Ireland is an Irish-run Catholic Talk-Radio Station. Prayer, Catechesis, Uplifting music, Talks, Interviews and Testimonies – all commercial free – Listen via TV on Soarview Channel 210; FREE App "RADIO MARIA IRELAND", streaming on www.radiomaria.ie or via phone get live radio feed by calling +353 (0) 1 437 3277 (no extra charges apply). Join our family!

DOWNPATRICK PARISH PASTORAL PLAN
2018-2021.
The Downpatrick Pastoral plan is available to view on the menu under Pastoral Council

New Arrangements for Baptism:
As part of our Faith Development Process in Our Parish, a new preparation programme for the Sacrament of Baptism will begin on May 2019. In order to facilitate this, we will not celebrate any Baptisms in May. Parents requesting Baptism for their child after Sunday, 14th April, must give at least 6 weeks notice. They are also required to undertake a "Preparing Your Child for Baptism Session". The date for these sessions along with the Baptism application form and further important information will be available to download from the website or collect from the Parish Office over the coming weeks. At the time of making your booking with Mary, the Parish Secretary, you will be invited to attend Mass on a Sunday before your baby's Baptism, when your child will be introduced and welcomed to the Parish Community.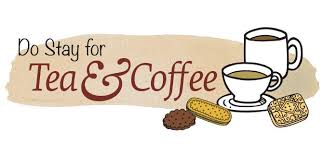 Tea / Coffee & Hot Toast is on every Friday after 9:30am Mass in Patrick's Place. Everyone welcome.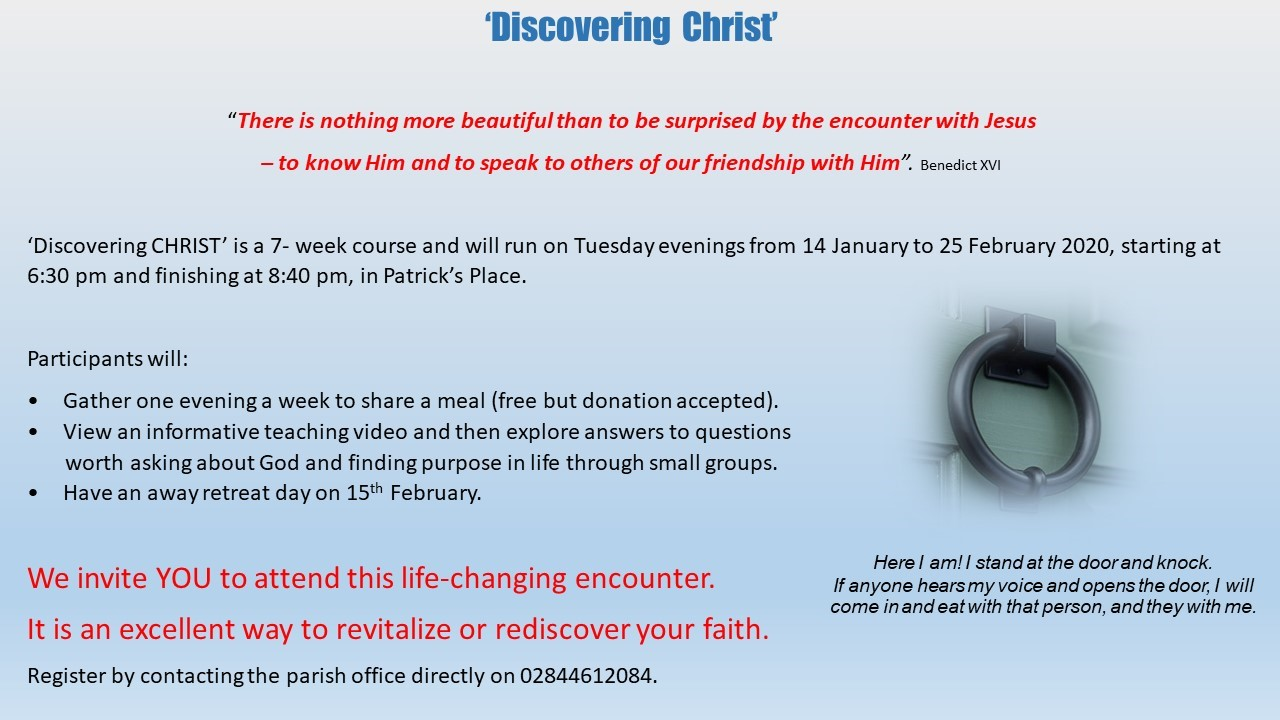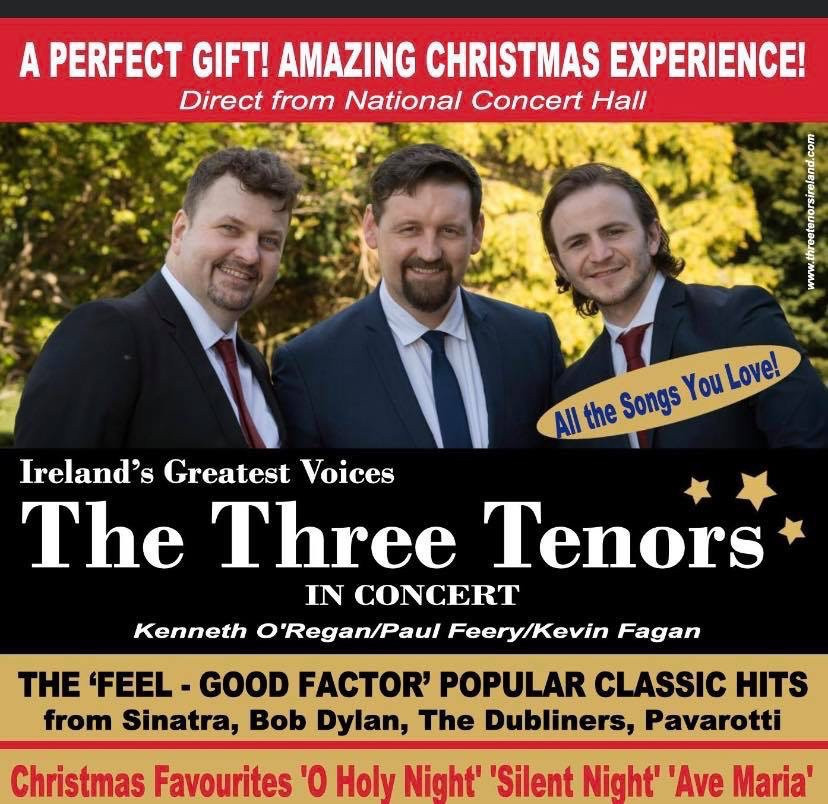 The Perfect Christmas Gift!
Amazing Festive Season Event!
'Save the date --Special Uplifting Concert Alert'--
Now Booking! The lads play St Patrick's Church, Downpatrick on Sunday 29th December.
Tickets: Parish Office and the Parish Shop & email: downpatrick@downandconnor.org
Festive Favourites 'O Holy Night' 'Silent Night' 'Ave Maria' Come and join us for a wonderful Festive Concert!
(Amazing, Uplifting Experience! Popular Classic Hits! Fabulous Uplifting Mix!)
The Downpatrick Sillborn and Neonatal Death Society (SANDS)
are organising a 'Lights of Love' evening in Downpatrick for families who have experienced the loss of a baby.
The Christmas service is taking place in St. Patrick's Church (54 St. Patrick's Avenue, Downpatrick) on Friday 13 December, starting at 8pm. Those attending the service are able to add a special message on the 'Lights of Love' Christmas tree in memory of their son or daughter. Parents are also encouraged to donate a present for the age their child would have been and these will be donated to a local SVDP charity. The evening will feature traditional carols, inspirational readings
and beautiful musical performances.